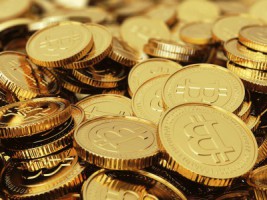 Bitcoin available over the counter at a newsagency near you
Two Australian tech start-ups are launching an over-the-counter platform for selling Bitcoin making it available to everyday consumers and providing online retailers and the newsagents offering the service more income streams.

It means Australians will be able to buy Bitcoin over the counter with cash for the first time.

The technology is being deployed to about 1200 newsagents nationally effectively making them Bitcoin bank outlets and giving many in the struggling industry a new strand to diversify their revenue.

There are currently Bitcoin exchanges in Australia which facilitate online transactions and transfer money but no over-the-counter solution for cash to buy Bitcoin.

A 4 per cent fee applies to transactions with a minimum trade at $50.

Well-known backers

The endeavour is the brain-child of a joint venture between Sydney fintech solutions business Blueshyft and Bitcoin exchange Bitcoin.com.au, both of which have well-known backers and history in the Bitcoin trade.

Blueshyft is owned by the nephew of Rupert Murdoch and former boss of Murdoch Books, Matt Handbury, whereas Bitcoin.com.au comes under the umbrella of Global Internet Ventures (GIV).

GIV is one of internet entrepreneur Domenic Carosa's endeavours alongside listed company Crowd Mobile and Bitcoin and tech investment group Future Capital Development Fund.

GIV also set up Buyabitcoin around two years ago which along Bit Trade are major Bitcoin exchanges in Australia.

They expect about 15 million transactions in the first year of the new venture with the average transaction size of about $150 to $200.

The system works by using an iPad at each newsagency location and an application that connects to Bitcoin and its platform.

The general manager of Bitcoin.com.au Rupert Hackett, who completed the world's first masters in digital currencies in Cyprus, acknowledged consumers were weary of Bitcoin's association with criminal activity.

But he said the new system would create a tangible, physical experience that would enable new users to safely buy Bitcoin.
To read more please click on the link below…
Source: Bitcoin available over the counter at a newsagency near you | afr.com