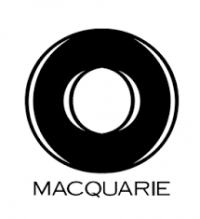 Macquarie targets robo-advice at mass market
Macquarie Group is targeting retail investors and self-managed super funds with a new robo-advice program that will provide detailed recommendations matched to customers' investment priorities.

The bank will next month launch an online tool allowing customers to buy investment advice covering asset classes including shares, exchange traded funds, and managed funds from around the world.

Macquarie Wealth Management chief investment officer John O'Connell​ said the advice would draw on a database of 30,000 investment options globally.

OwnersAdvisory is aimed at selling lower-cost investment advice.

After gauging customers' risk profile through an online questionnaire, Mr O'Connell said the program would produce "a written outline of exactly what we would do if we were in your shoes."

"That will tell you what actual things to buy, what things to sell, your portfolio tilts and where we think they should be given our views on the outlook for markets, and for economies," he said.

The service, branded as OwnersAdvisory, is aimed at selling lower-cost investment advice to the roughly 80 per cent of adults who do not receive advice on their investments.