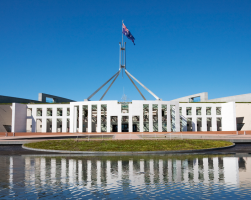 Fintech policy reform vital to fend off global tech giants
The federal government risks losing billions of dollars of taxation revenue unless it urgently tweaks laws to enable Australia to become the leading fintech market in the Asian region.

That is the warning sent to senior government ministers on Wednesday from 32 financial technology start-ups, investors and incubators, who are calling for the innovation statement to make developing a thriving fintech industry a national priority.

The submission highlights the urgency of reform by pointing to poor policy settings in Australia compared with the United Kingdom, United States and Singapore.

These include difficulties for start-ups accessing credit data, restrictions on fintech investments receiving tax concessions extended to other areas of the economy, confusion about the status of digital currencies, and the lack of a co-ordinated government approach. It calls for a taskforce to be established to specifically focus on fintech policy priorities.
Source: Fintech policy reform vital to fend off global tech giants