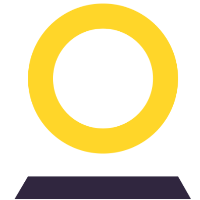 London FinTech startup Oinky raises $1m
Tech City News can exclusively reveal that Oinky, a London-based savings app, has raised approximately $1m (£765,000) in Seed funding from a group of high net worth individuals and entrepreneurs from the finance and tech sectors.

Originally backed by Seedcamp, the startup, which will use the money to expand its team (it recently hired Azimo's former head of growth Francisco Lema), launch its product and build additional product features, has also received regulatory approval from the Financial Conduct Authority (FCA).

Founded in 2015, Oinky's mission is simple yet ambitious. Co-founders Ivan Soto-Wright and Conrad Holmboe, who met at Redington, decided to set up the company in an attempt to address a very real problem and one which they both experienced with varying levels of frustration.

"We simply didn't have the time or patience to think about the ideal amount to save each and every month, and actually save the money. We were too busy working. So, we saved some arbitrary amount to make us feel better and simply spent the rest," Soto-Wright explained.

Eventually, the co-founders asked themselves how they could leverage technology to automate the process, allowing people to save money based on their lifestyles.

But they soon came up against an obvious challenge: saving is not sexy. In order to overcome this, Soto-Wright and Holmboe said they created a product which they believe is "as helpful as Citymapper and as addictive as Candy Crush".
To read more, please click on the link below…
Source: EXCLUSIVE: London FinTech startup Oinky raises $1m | Tech City News