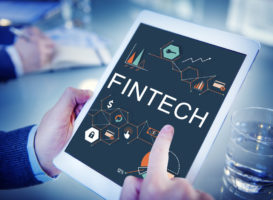 Underserved fintech fund raises $141 million
US non-profit group Accion International and VC Quona Capital have raised $141 million from an array of institutional investors to support fintech startups that improve the quality and availability of financial services for the underserved.

The Accion Frontier Inclusion Fund will focus on emerging markets in sub-Saharan Africa, Latin America, and Asia that have demonstrated the greatest potential for inclusive fintech.

Michael Schlein, CEO and resident of Accion, says: "The Fund will support innovators using new technologies to help create a financial system that works for everyone. By focusing on both social impact and financial returns, we believe the Fund shows the importance of harnessing the capital markets to solve society's most challenging problems."

The fund has made investments in eight startups to date, covering a wide spectrum of innovative technologies, including blockchain-based mobile payments, data analytics, financing and working capital.
To read more, please click on the link below…
Source: Underserved fintech fund raises $141 million – Finextra