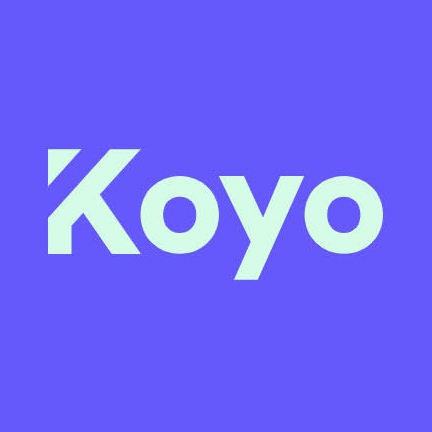 Koyo FinTech raises $4.9M to assist underbanked UK borrowers
FinTech startup Koyo, which uses Open Banking to offer loans to underbanked UK borrowers, announced that it has raised $4.9 million in funding. The round, a mixture of debt and equity funding, was led by Forward Partners, with participation from Seedcamp, Christian Faes (founder and CEO of LendInvest) and Charles Delingpole (founder and CEO of ComplyAdvantage).

Founded last year by Thomas Olszewski, the FinTech firm aims to secure loans for people with a limited credit history through the use of Open Banking data.

"If someone is new to the country, or otherwise has a thin credit file, it can be difficult for that person to access credit," said Olszewski. "For example, if you've been in the country for a year or two, and you'd like to get a personal loan, the types of loans that would be offered to you would be payday loans (1,000 percent-plus APRs), or longer-term loans in the 50 [percent to] 99 percent APR range that may require a guarantor."

Customers who have little or no information in their credit files run into issues because most lenders use the three main bureaus — Equifax, Experian, TransUnion — to make credit decisions.

"We estimate 15 [percent to] 20 percent of the population [is] not captured by bureau data," added Olszewski. "Koyo is unique in that we require all customers to connect their current account to our platform using Open Banking, and we make a lending decision based on the transactions in that customers account, rather than just looking at the credit score. So, if we see the customer has regular income, [and] has a reasonable expenditure relative to the size of their income, that customer may be eligible for a loan from us."

Koyo, which is expected to launch later this year, will typically come out 50 percent to 90 percent cheaper on an APR basis than its rivals — including Amigo Loans, 118 Money and Sunny. Koyo won't charge late fees, early repayment fees, loan origination fees or any fees other than interest.
To read more, please click on the link below…
Source: Koyo FinTech To Assist Underbanked UK Borrowers | PYMNTS.com