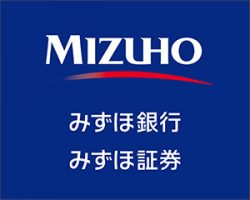 Japan lender Mizuho to launch fintech venture
Japan's Mizuho Financial Group will start a venture next month to create new businesses using "fintech," an executive said, joining a global race in financial technology that threatens to unsettle traditional players.

Japan's second-largest lender by assets said there were already 20 projects in the pipeline for the venture, utilizing blockchain technology and artificial intelligence programs in areas such as farming and travel.

Daisuke Yamada, Mizuho's chief digital innovation officer, said the challenges were cultural as well as technological, as truly new business models required a break from Japanese banks' conservative, overly risk-averse attitudes.

For that reason, he said the bank would limit its stake in the yet-to-be named venture to less than 15 percent, though Yamada would be its president and the bank would send staff.

"If we try to pursue business innovation within the bank, we have to ask around for permission from people in risk management, compliance and others. It takes forever," he said in an interview.

"It's not like building nuclear reactors or railway systems. If projects flop, all the costs wasted will be labor costs, we can move on to the next ones," he said.

Japan's "megabanks", including Mizuho, have become increasingly active in tying up with fintech start-ups but they acknowledge European and U.S. rivals such as Goldman Sachs are ahead in the game.

Yamada did not elaborate on the projects in the pipeline but said the venture planned to conduct an export trade transaction next month using blockchain technology, allowing all parties to exchange necessary documents online instead of waiting for hard copies.

Blockchain, best known as the system underpinning digital currency bitcoin, is a public online ledger of transactions maintained by a network of computers on the internet.
To read more, please click on the link below…
Source: Japan lender Mizuho to launch fintech venture | Reuters