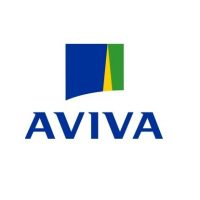 Aviva embracing artificial intelligence in quest to become fintech firm
Aviva is eyeing acquisitions in artificial intelligence and big data as it looks to overhaul the insurance industry and transform itself into a fintech firm.

Chief executive Mark Wilson said the 321-year-old insurance giant had built a good balance sheet and was primed to use it to ensure the business remains a step ahead of its rivals.

Speaking at Aviva's "digital garage" in Hoxton, East London, Mr Wilson said the insurer's innovation projects had attracted calls from "big names in Silicon Valley" and helped seal a lucrative deal with Tencent, a 300 billion US dollar Chinese technology firm.

He said: "I don't mean billions, but we will do acquisitions if we find the right things, maybe in big data, maybe in platforms. "There is nothing imminent, but we can do this because we have built a pretty good balance sheet, which we can now use."

Aviva launched the "digital garage", a technology hub for product development, in 2015 after ploughing millions of pounds into an innovation strategy that failed.

It led to the creation of Ask It Never, a feature which allows customers to buy insurance without filling in endless forms, and the MyAviva app, which puts customer policies in one place online.

Such has been the interest in the "digital garage" that Tencent, one of China's biggest technology companies, has bought into Aviva's Hong Kong business in a joint venture with Hillhouse Capital.

The move is part of a plan to digitally disrupt the Hong Kong insurance market by targeting customers through their smartphones.

"We do want to change Aviva into being a fintech," Mr Wilson added.
To read more, please click on the link below…
Source: Aviva embracing artificial intelligence in quest to become fintech firm