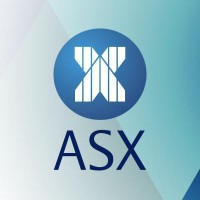 InPayTech Limited announces Initial Public Offer to raise up to $5 Million
Integrated Payment Technologies Limited (InPayTech) has today announced the launch of its Initial Public Offer (IPO) to raise up to $5 Million including oversubscriptions, and apply to list on the Australian Securities Exchange (ASX).
The IPO opens on October 17, 2016 through a prospectus issued by InPayTech and lodged with the Australian Securities and Investments Commission (ASIC) on September 23, 2016.
InPayTech is an Australian financial technology company that has created a unique payments process (the Process) in support of Australia's banking, wealth management and superannuation sectors.
InPayTech will capitalise on Government regulation to enhance its business in:
Superannuation, via the Single Touch Payroll (STP) initiative of the Australian Taxation Office;
Banking, providing overlay services for the Reserve Bank's New Payment Platform (NPP) initiative; and
Business payments, participating in the eInvoice initiative of The Digital Business Council.
InPayTech's related brands and services include ClickSuper, Payment Adviser and Bill Exchange.
ClickSuper is a clearing house for the payment of superannuation contributions, payroll deductions,salaries and ATO related payments. ClickSuper is a profitable business, and has garnered 26 of the 30 largest Australian payroll groups as customers. The company has focused on accessing employers by partnering with payroll providers, many of whom have integrated ClickSuper's technology into their software.
Payment Adviser services a top four accounting firm and its SME service. Another client is disrupting the business lending space. Payment Adviser is also well-positioned to provide a fully functional and proven "overlay" service for the Reserve Bank's NPP initiative as well as the eInvoice initiative of the Digital Business Council.
"Our existing overlay technology would require minimal capital outlay or development cost in support of these pending overlay initiatives," Mr Sharp said. "Any changes would require only minor modifications to the existing Payment Adviser service," he said.
Bill Exchange operates in the Australian property sector. The Group is seeking to partner with a software provider to real estate agents operating in this space. The Bill Exchange Service is in start-up stage.
About the IPO offer
The Prospectus offers a total of up to 25,000,000 Shares in the Company at a price of 20 cents per Share (the Offer). The Offer seeks to raise a minimum of $3,000,000 and a maximum of $5,000,000.The company would have cash of $2,300,000 under the minimum subscription and $4,173,000 under the maximum subscription, and be debt free.
Offer is expected to open 17 October 2016 and close on 18 November 2016, with a minimum capital raising of $3 million and a maximum of $5 million.
Brokers to the issue are Kimber Capital, Veritas Securities Limited and Gobarralong Capital.
Guiding the formation of InPayTech is a strong board chaired by Don Sharp, currently the Executive Chairman of ASX listed company Managed Accounts Holdings Limited and director of Registry Direct Limited.
Mr Sharp is a former co-founder of financial advice business Bridges Financial Services Pty Ltd and former chairman of fund manager Investors Mutual Limited. Mr Robin Beauchamp, the Group CEO and co-founder of the Group, and Mr Jonathon (Jake) Wynne, the founder of Oriel Technologies, are the remaining InPayTech directors.
InPayTech has patents in place globally in Asia and other Western countries for its innovative and proven overlay capability in payments.