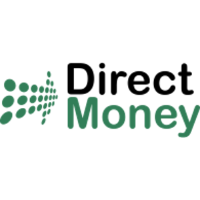 Key appointment of CEO at DirectMoney
The Board of DirectMoney is very pleased to announce the appointment of Mr Anthony Nantes to the position of Chief Executive Officer. Former Chief Executive Officer, Mr Peter Beaumont will become the Chief Operating Officer. Mr Nantes brings substantial experience in fintech and technology to the role, which together with his exceptional set of skills will lead and deliver the next phase of the Company's growth.
Mr Anthony Nantes said: "I am excited to have the opportunity to take over the reins of such an outstanding Australian fintech company that has proven capability and has successfully grown through the early stage with a proprietary technology platform foundation that can scale over of the coming years. "
DirectMoney has been operating since 2014 and is a pioneer in fintech in Australia, as the only listed marketplace lender in the rapidly growing sector, and is one of the few marketplace lenders with a retail license. Investors can buy into the DirectMoney Personal Loan Fund, which in turn invests in unsecured personal loans originated by DirectMoney.
Marketplace lending offers a simplified and quicker application process leading to a timely lending decision and more competitive interest rate for borrowers. Lenders can enjoy the consistent and stable returns, which are becoming scarce in a low yield environment.
Mr Nantes is passionate about "changing the face of customer experience through design, technology and service". Together with the Company's technology platform will endeavour to deliver "Australians better financial choice and improved investment outcomes" through DirectMoney's unique marketplace lending model.
Marketplace lending has seen exponential growth in the last decade, and according to a 2015 report by Morgan Stanley is expected to reach US$490 billion globally by 2020. Mr Nantes predicts that "A$1 billion in loans will be written on online platforms in Australia in 2017, shared by a few key players such as DirectMoney, as we continue to take a piece of the A$90 billion consumer finance market."
DirectMoney Executive Chairman, John Nantes, said:  "This appointment follows the strategic review of the business and seeks to build on the company's achievements over the past 12 to 15 months. Anthony is an experienced leader with a track record of leading growth both in fintech's such as DirectMoney, and the technology sector generally. He brings a unique set of skills to the Company and the Board is confident he shall lead and deliver the next phase of the Company's growth, capitalising on the company's technology capability and enhancing DirectMoney's brand within the consumer finance customer segment."
Mr Nantes was previously Chief Operating Officer at Prospa, a fintech lending company, which during his tenure in 2015 was recognised by Deloitte as the fastest growing technology company in Australia. His other various senior leadership roles during his career also provide a solid foundation for his current position.