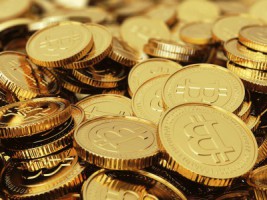 6 Things You Should Do to Avoid Fake Bitcoin Wallet App Scams
It is now apparent that a fake wallet app is the newest Bitcoin theft risk you should score.
You've probably heard that Apple Store and Google Play have very stringent app review processes. That they only allow apps that won't harm you to access through their platforms.
If that gave you a sense of security, I am sorry to tell you it is a false one.
Members of the bitcoin community have just discovered about eight fake bitcoin wallet apps in the Apple Store. They were all imitations of some the most used Bitcoin wallet apps, including Coinbase, BreadWallet, BitGo, Armory and Green Address.
If you, unfortunately, happened to download one of these wallets, you would lose any bitcoins send to it. Indeed, a few cases of such thefts were reported on the Bitcoin subReddit. In one particular case, a user lost 19 bitcoins after downloading what he thought was BreadWallet.
The fake wallets could have done a lot of damage before Apple Store dropped them. And indeed, it took the concerted efforts of the members of the Bitcoin community of flagging for them to be stopped.
But that might not be the last time someone tried to con Bitcoin users using a fake wallet app. With that being the case, what can you, as a user, do to avoid becoming a victim?
Here are six things you can do:
1. Use wallet apps listed on Bitcoin.org
The first place you should look when seeking to download a Bitcoin wallet, especially if you are new to Bitcoin, is the bitcoin.org website. While this is not the official website of bitcoin, it is maintained through the Bitcoin community effort.
It lists Bitcoin wallets that the wider Bitcoin community has scrutinized and approved as trustable and secure.
A point to note, though, is that since fake wallets imitate those that are listed here, if you are not careful, you will still end up downloading them on Google Play or Apple store. That is because the name and the logo might look like what you saw on Bitcoin.org.
Nevertheless, looking at Bitcoin.org gives you the foundation from which to take the next cautionary steps.
2. Get the app's link from the wallet's official website
If it is possible, visit the official website of the Bitcoin wallet you want to download to your desktop or mobile device. Normally, such a site will have a link to its app on Google Play or Apple Store.
Still, you should remain vigilant. This is because the builders of the fake wallet can go a step further and make a near perfect copy of the official website of the wallet they are imitating. Thus they can still manage to take you from what seems to be the official website to their fake wallet and steal from you.
Always look keenly at the URL address of the wallet's official site. Take note of slight variations like one letter replacing another. For example, instead of Coinbase.com, the scammers can use Coinpase.com.
Using bitcoin.org can also help you navigate safely to the official website of whatever wallet you want to download.
3. Check the reviews on the wallet app
Never download or, even worse, use a wallet app from Google Play or Apple store before taking the time to read what the users before you have to say about it. Also, check the rate that the app has received from those who have tried it.
The higher the number of people who have downloaded, used and rated the app, the better.
Keep it in mind, though, that it is possible for the app owners to manipulate the rating system. But that is possible especially if the numbers are low. An app with 100,000 downloads and with a rating of over 4 is more reliable than one with 1000 downloads and a rating of about 4.5.
4. Be very careful with new wallet apps
There is nothing wrong with trying new wallets. After all, it is almost guaranteed that, at any moment, there is someone somewhere on the globe working on a new Bitcoin wallet. Not all of these developers have bad intentions.
Nevertheless, you should be very careful with wallets that are just trying to enter the market. This is especially true if you aren't skilled enough to analyze the safety and the robustness of the wallet.
And if a new wallet seems to copy from an already existing wallet in name and design, the more reason to avoid it.
If you still want to try a new wallet, do a thorough background check on the persons behind its development and distribution. It could be a new wallet but by people who've already shown they can be trusted through other projects.
5. Talk to someone who knows more about wallets
If you aren't tech savvy, find someone who understands Bitcoin and specifically wallets. Let them advise you on what wallets you should trust enough to download.
Go a step further and request them to send you the link of the wallet. Just giving you a name to search in the app store might not help. As a matter of fact, the user mentioned above, who lost 19 bitcoins, was directed by his friend to download BreadWallet.
If it is a new wallet, let the friend dissect the application under the hood and tell you whether there is a risk of you losing your money if you used it.
6. Strive to use non-third-party wallets
The ideal situation is for you to use Bitcoin wallets that aren't in the control of third party entities. That means that you should be in full control of your private keys, and no one else should have access to them.
This is especially true if you hold substantial amounts of bitcoins using the wallet. Unfortunately, few bitcoin wallets from Apple Store or Google Play can afford you this level of control.
You may need to rely on client, paper or hardware wallets for better security.
The security of your bitcoins demands continues vigilance. A secure wallet is where it all must start.
About the Author
Rupert Hackett is the general manager of Bitcoin.com.au and BuyaBitcoin.com.au. Rupert specialises in the digital currency and digital payment space and holds the world's first Master's degree in digital currencies. He writes for multiple bitcoin and tech websites and is an acting Board Director for the Australian Digital Currency Commerce Association (ADCCA).