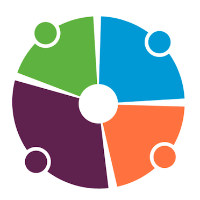 Ignition Wealth Teams' integration as easy as 123
Following the April 14 launch of Ignition Wealth Teams the effortless integration process has ensured an enthusiastic response from professional financial businesses including advice practices and accountancy firms.
"We are committed to building real partnerships with businesses in the professional financial industry. For clients adopting the off the shelf version of Ignition Wealth Teams we have made the integration process absolutely effortless. There is no upfront cost to the business and integration can be completed in as little as 24 hours. For businesses daunted by trialling automated advice this is the solution simple, fast and costfree."
Mark Fordree, CEO, Ignition Wealth.
With three simple steps the Ignition Wealth Teams product will be seamlessly integrated into the financial business' existing website.
Step One:
The business provides their business name, business address, contact name and contact number.
Step Two:
The business advises if they will provide automated investment advice under their AFSL or under Ignition Wealth's AFSL.
Step Three:
Depending on the decision made at step two, the client reviews and signs either a distribution agreement or services agreement.
From mid May, business clients will have the option to complete the registration process online, uploading the required information via a simple form, and signing the generated contract by esignature.
Businesses currently wishing to adopt the Ignition Wealth Teams solution do so by contacting [email protected] or 02 8916 6159.
"Great technology solutions make life easier, reduce workloads and speed up everyday processes. Adopting Ignition Wealth Teams is as easy as 123."
Mark Fordree, CEO, Ignition Wealth.