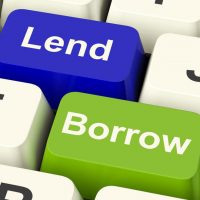 Manning targets super funds for P2P investor
Former JANA asset consultant Joshua Manning will be raiding his contact book of super fund investment chiefs as he does the rounds pitching his new business, Manning Market Place.

His vision for the start-up specialist investment fund is to focus exclusively on the burgeoning peer-to-peer lending sector.

Peer-to-peer (P2P), otherwise known as marketplace lending, is the buzzword for the plethora of online-based or "fintech" start-ups gnawing at the edges of the big banks' loan books.

After leaving his day job at the asset consulting arm of National Australia Bank late last year, Manning's first investment is a stake in the darling of the local P2P set, SocietyOne.

Other shareholders in SocietyOne include media moguls James Packer and Ryan Stokes, News Corp and Westpac Banking Corp's venture capital fund Reinventure Group.

Manning's plan from here is to create a diversified portfolio of the most promising P2P rivals then convince a bunch of medium-sized industry super funds to co-invest alongside him.

P2P lending is a nascent marketplace only turning over about $60 million last year (of which SocietyOne accounted for about half). But, as Manning is telling anyone who'll listen, the sector is growing at a rate of 280 per cent a year.

Morgan Stanley has tipped lending via P2P platforms in Australia will surge to $22 billion in 2020.

Manning's pitch is that this is the time to get in early and invest in new kids on the block that are "disrupting" the big banking sector, a risk super funds are heavily exposed to via their Aussie share portfolios.
Source: Manning targets super funds for P2P investor | afr.com