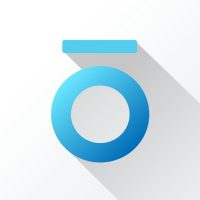 Trov announces $25.5 million funding, launches world's first on-demand insurance for single items
With $39M total funding to date, Trov will help people around the world insure just what they want – exactly when they want – entirely from their phone
MEDIA RELEASE – APRIL 27, 2016 – Trov, a technology company reinventing insurance for the mobile generation, today announced that it has closed $25.5 million in Series C funding led by Oak HC/FT, bringing its total funding to $39M. Other prominent investors in the round include leading Australian insurer, Suncorp Group (ASX:SUN), insurance technology provider, Guidewire (NYSE:GWRE), and fintech venture capital firm, Anthemis Group.
In addition to the funding, Trov is announcing its upcoming launch of the world's first on-demand insurance platform, which will enable anyone to instantly turn insurance on or off for individual items, such as a laptop, camera or bicycle. On-demand insurance will be available to Trov users first in Australia in May 2016, followed closely by the UK in the second half of 2016, and the United States and other territories in 2017.
"On-demand is the expectation of the connected generations. From purchasing and policies to pricing and claims, we've rebuilt insurance from the ground up by creating a truly on-demand experience. Now, with the close of our Series C financing and alignment with innovative partners, we're equipped to rapidly evolve the technology and expand globally," said Trov Founder and CEO, Scott Walchek.
Trov represents an entirely new paradigm for insurance that empowers people to protect just the things that are important to them, for just the time they need it, without the involvement of an insurance agent or committing to a long contract. This is only the beginning of what will be possible through Trov's end-to-end, on-demand insurance platform.
Patricia Kemp, General Partner at Oak HC/FT, said "Trov is disrupting the traditional insurance sales model and creating an entirely new and innovative approach for consumers. We are excited to support their talented team in this endeavor and look forward to helping them build upon Trov's existing track record of success."
"As an early insurance technology disruptor ourselves, we are pleased to strategically invest in Trov, a company that is seizing the opportunity the digital engagement economy presents. We view Trov as an innovative asset to the industry in these rapidly changing times as insurers strive to adapt and succeed," said Neil Betteridge, Vice President, Strategy, Guidewire.
To bring on-demand insurance to market, Trov has launched partnerships with two of the world's most innovative insurers,  Suncorp Group in Australia and AXA in the UK.
Michael Cameron, CEO of Suncorp Group, said "Increasingly customers, particularly those in the millennial generation, are looking for new platforms to provide financial services in a flexible and engaging way. Trov is a great example of a new and innovative way for customers to protect what matters most to them. We are excited to partner with Trov and build on this opportunity together."
"The AXA and Trov partnership represents an exciting step and opens up new possibilities, not only for us as a company but also for consumers in the UK. Trov is bringing bold innovation to a typically very traditional industry, and we are delighted to be working together and exploring future opportunities," said Gareth Howell, Managing Director at AXA Insurance.
At launch, Trov will offer protection for a limited number of items, including consumer electronics, with additional categories of items becoming available over the course of the year. The Trov app is currently available for free download (without the on-demand insurance feature) on iOS and Android in Australia, the UK and US, and has already helped people back up and organize nearly 1 Million items valued at over US$8.5 Billion.