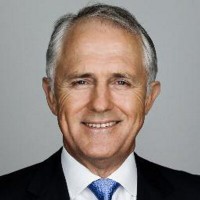 Hopes high innovation statement can lift fintech
The financial technology community is eager to see if financial services will be called out in the innovation statement, reflecting the current surge in investment and activity in fintech start-ups and their potential to enhance customer service and reduce costs.

The government has set itself a high bar to hurdle as it releases its innovation statement on Monday: the package will be "a complete game-changer for our country", Assistant Innovation Minister Wyatt Roy has said, while Prime Minister Malcolm Turnbull has promised it will contain "a very large number of substantial measures".

Tax reform for start-up investors seems likely to receive bipartisan support, after Labor pledged on Friday to give angel investors upfront tax deductions, capital gains tax exemptions and an allowance for realised losses to be deducted against wage and salary income.

As the innovation statement is digested, the level of government support for the incubation of new businesses will come into focus. As Blue Chilli founder Sebastien Eckersley-Maslin said in November, to ensure venture capital and angel investors have a deep pool of companies to choose from, the government could help to build a pipeline of early-stage start-ups by creating a fund to match investments made by accelerators and incubators such as his own.

The innovation statement will begin reform of Australia's relatively staid and conservative corporate culture.
Source: Hopes high innovation statement can lift fintech | afr.com