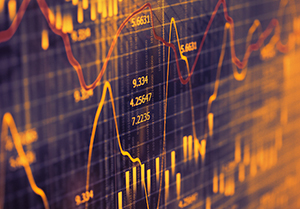 Fintech's advantages: financial technology revolution is a boon for investors
There are definitely a lot of exciting new opportunities for investors to get involved in FinTech. Whether its investing capital in the products that are offered by new FinTech companies or direct investment in these companies now is the time. We are starting to see more and more articles about the opportunities in main stream media and we must surely be about to reach the tipping point.
In my own experience the mention of FinTech is drawing fewer and fewer blank stares today than it was even a few months ago. A 'Financial Revolution' is a great way to describe our current position. We would love to hear your thoughts on where you see this Financial Revolution heading.
All we seem to hear about fintech​ outfits is how they're nibbling away at the banks, but it's what they're doing for investors that I like.
Fintech, short for financial technology, is the buzzword for companies that apply software to finance. Don't be put off by that. I call it a financial revolution.
Want to get in on the ground floor of a new float without having to sidle up to a broker? Tick. Negotiate the interest rate on a deposit? Tick. And how about lending to a small business? Tick.
Source: Fintech's advantages: financial technology revolution is a boon for investors