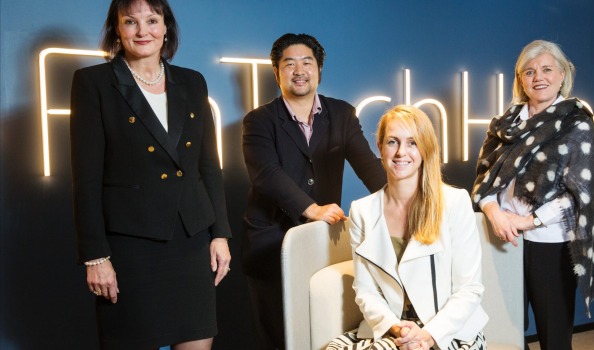 Hashching cracking fintech's glass ceiling
Like the global technology industry more broadly, Australia's fintech scene is a very male-dominated world.
While MoneyBrilliant co-founder Jemma Enright and Timelio founder Charlotte Petris are obvious exceptions, Australia's fintech entrepreneurs are mostly men. So are the vast majority of their venture capitalist backers and teams of software engineers. It's a similar pattern around the globe.
But Siobhan Hayden says it doesn't need to be this way. The former chief executive of the Mortgage & Finance Association of Australia has a message for girls seeking to start fintechs to disrupt the financial services industry.
"Back yourself – people need to back themselves," said Hayden, who last week joined the advisory board of the mortgage broking disrupter, Hashching.
Another new, high-calibre, member of the Hashching advisory board, Claire Wivell Plater, agrees.Reflecting on a career path which saw her become partner of a law firm at age 30, Wivell Plater, now managing director of financial services law firm The Fold Legal, said developing healthy confidence is a crucial factor for start-up success."I have always backed myself," she said.
It's now time for Australia to boost its efforts to encourage as many young women as possible to adopt a similar mentality, she suggests. "As much as we would like to think that it is changing, I don't think it is changing as fast as we need to – to encourage women to be entrepreneurial, and take those risks."
To read more click on the link below.
Source: Hashching cracking fintech's glass ceiling | afr.com
James Eyers – Australian Financial Review