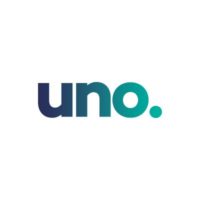 New FinTech Uno Home Loans lands a $16.5 million investment from Westpac
New Australian FinTech company 'Uno' has landed a $16.5 million investment from Westpac after its success in the digital mortgage service in the past few months.
The major bank investment is set to expand the company even further as customers are discovering the benefits of having a greater power in the home loan search process. Chief Strategy Officer at Westpac, Gary Thursby, said "uno's success has been impressive and we're seeing its potential to become a serious player in the home loan market".
Westpac has been involved with uno since the concept phase and Mr Thursby is pleased to announce the investment where Westpac will be a strategic investor at uno.
Founder and CEO of uno, Vincent Tuner said with this investment driving the 'company forward' and expanding to keep helping people to get a better home loan is the main goal for uno.
The popularity of Uno has grown rapidly since its launch in May 2016 reaching thousands of customers and comparing more than $400 million worth of mortgage.
Mr Tuner said that in the first three months of the website launch millions of dollars' worth of loans had been settle "we've grown to 34 employees to meet the service demands of thousands of registered customers".
"With the support of our investors we've worked hard to test and enhance the customer experience, as well as finesse the functionality of our original platform to include options such as new calculators and video chat" he said.
The new FinTech company offers customers the chance to cut the middle man out of the scene – broker- where Australians search, compare and secure a home loan for themselves online, using the same technology that traditional mortgage brokers use.
"We knew from the start that by creating a platform with direct visibility to lenders' products and pricing, we could give Australians greater control over the home loan process and the confidence to achieve the best home loan deal" Mr Turner added.
To find out more about uno visit their website here – www.unohomeloans.com.au
Written by Camila Griffin – who we would like to welcome to the Australian FinTech Team