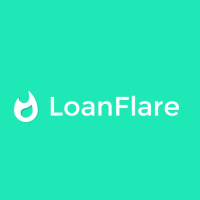 Fintech start-up enters third-party channel
A new online mortgage platform has decided to partner with brokers – rather than compete with them — by offering a new digital solution that drives efficiencies in the third-party channel.

In the ongoing battle between innovative fintechs and mortgage brokers, Sydney-based start-up LoanFlare has bucked the trend by launching a digital platform to help brokers do the best possible job.

LoanFlare provides dynamic home loan rates for consumers to enquire about, empowers clients to enter their application details and provides instant serviceability calculations — all through an engaging website. On the broker side, it also automates workflows and data entry, provides actionable intelligence and minimizes fraud through a comprehensive audit trail.

Co-founders David Kim and Joshua Shen initially built the platform to empower consumers to self-service their home loans, by having access to the same loan products and technology used by brokers. In addition to receiving over $10 million in loan enquiries within its first week of launch, they were also buoyed by incredible feedback from customers, brokers and aggregators.

Mr Kim told The Adviser that, on average, their clients spent less than 30 minutes completing the online application and were able to complete verification and signatures within a 15-minute face-to-face meeting.

"Although we have a niche target market of financially savvy customers, we believe that brokers can guide their clients through the same process and still enjoy unprecedented time savings," he said.

The Adviser understands that LoanFlare has already been contacted by a handful of brokers, lenders and aggregators to explore a white-labelled solution. The company currently aggregates under Connective. The current batch of mortgage start-ups such as uno, Hero BroKer and Joust have either adopted a self-service or bidding model, which Mr Kim says would disintermediate the broker or pit brokers against each other in a race to the bottom.

"We believe that we are enhancing the broker's value proposition by automating administrative processes and allowing them to focus on origination, engagement and providing the best service to their clients," he said.

"As brokers ourselves, we appreciate the value that brokers add, and we want to give back to the community by helping them stay relevant by leveraging the technology that we created."

Mr Kim added that he isn't big believer in the direct consumer channel, despite launching LoanFlare in that space for initial cash flow and validation. Rather than fighting over origination at great marketing expense, LoanFlare wants to focus on allowing brokers to continuously engage and convert clients during and even beyond their loan term.
To read more, please click on the link below…
Source: Fintech start-up enters third-party channel – The Adviser