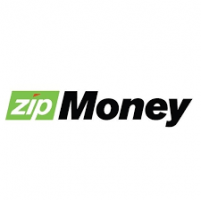 ASX-Listed Australian FinTech company zipMoney – Full Year Results
zipMoney are pleased to announce today their FY16 Annual Results, the first set of accounts as an ASX-listed Company.
Some of the key highlights:
Transaction volume of $51.5 million, up 962%
Loan book (receivables) of $40.7 million, up 1,296%
Company revenues of $4.3 million, up 976%
More than 50,000 customers and 2,000 merchants
Omni-channel strategy delivering volume growth
Bad debts of 1.1%, below industry standards
FY16 saw a number of very pleasing achievements for the Company. This included strong growth in transaction volume, with more than $50 million processed on the zipMoney payments platform. This was supported by close to 2,000 merchants across their target sectors and a number of new enterprise clients joining the platform, including Open Colleges, Oz Design Furniture and Thermomix.
zipMoney continue to see the strong take-up of 'buy now, pay later' products and are excited about the early success of our streamlined payments offering, zipPay in the market. There is significant scope to grow the brand and market position.

In FY17, the Company is committed to growing its market share in Australia and delivering on its omni-channel payments strategy, with continued investment in technology and sales capabilities to drive scalable growth.

Some of the Company's key priorities for FY17 include:
Continuing to grow zipMoney's market share within $100 billion market opportunity
Continuing to invest in offline payments capabilities
Entering the $15 billion travel sector in FY2017
Expanding presence in health services sector through proposed joint venture
Attracting top tier talent and making key personnel appointments
Expanding data science capabilities