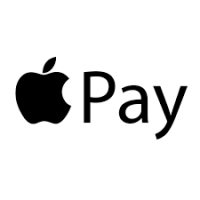 ANZ Apple Pay users hit 250,000
Around a quarter of a million ANZ Banking Group customers are understood to be using Apple Pay, a number that exceeds the bank's expectations four months after the service was launched.

It's also a number that's set to rise, with ANZ to announce on Tuesday that its Mastercard customers are also able to load their credit cards into Apple's digital wallet.

Apple has restricted ANZ's reporting of the number of cards that have been loaded onto Apple Pay since it jumped ahead of its rivals at the end of April and struck a deal with the tech giant to allow ANZ Visa and American Express cards to be loaded onto Apple Pay. This gave the bank access to the near field communication (NFC) chip on the iPhone which allows phones to make tap-and-go payments.

ANZ will confirm on Tuesday that over the three months to the end of July, 20 per cent of the "eligible base" of its customers have loaded their cards onto Apple Pay.

ANZ has around 5 million Visa debit and credit card and American Express credit card customers. According to data from Telsyte, around half of Australian smartphone owners have iPhones. It is understood around half of those are the iPhone 6s, on which Apple Pay is available. Applying ANZ's 20 per cent figure to this gives 250,000 customers.ANZ refused to disclose the precise number of customers.

The take-up of Apple Pay is being closely watched in banking circles to provide insight into the viability of digital wallets, which allow payments cards, loyalty cards, boarding passes and other cards to be stored in an app on a smartphone. Apple, Google and Samsung have all developed digital wallets, as have the banks and big retailers.
To read more, please click on the link below…