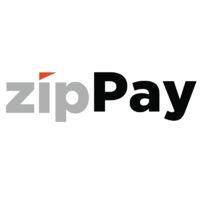 eWAY, Australia's largest payments platform, partners with zipPay
zipMoney Limited is pleased to announce an Australia-first strategic partnership with eWAY, part of US giant Global Payments. eWAY is Australia's largest online payment gateway and processes more than 25 percent of all eRetail payments. The partnership will see the roll out of the zipPay and zipMoney 'buy now, pay later' digital wallets as core offerings for tens of thousands of online retailers in Australia and millions of Australian shoppers.
"The two leading names in the Australian online payments and digital wallet space are joining forces to help merchants sell more and sell better," said Mark Healy COO at eWAY.
"eWAY helped pioneer online payments in Australia and remains at the forefront of innovation in the payments landscape. Zip has a strong commitment to financial responsibility and delivering simple transparent and intuitive payment options. It's a natural partnership. Our new and existing customers are now even better equipped to meet consumer demand and grow their online stores."
zipMoney CEO and Managing Director, Larry Diamond, said: "In our opinion, today's news offers more evidence of how profoundly the payments space is changing, and how quickly the Zip products and platform are being adopted in market. Our ambitions are to see Zip at the checkout everywhere, online and in-store. This strategic partnership is a key milestone in getting there. The digital wallet is not just about offering seamless and responsible payments options, it is about unlocking a powerful digital marketing tool that can ignite and sustain engagement for new and existing Zip customers."
eWAY's Healy added: "The pace of change within the payments landscape is unbelievable, and customers are demanding more flexibility and choice. After reviewing the 'buy now, pay later' and interest-free offerings in market, Zip was the clear standout."