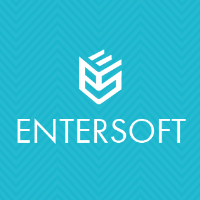 Entersoft takes top award as best innovation in cyber-security & antifraud
Application security startup, Entersoft emerged victorious as the best innovator in cyber security and antifraud at the 2016 Australian Fintech Awards for their cloud-based virtual hacker, which assesses various applications for security loopholes.
Paul Kang, Director of Entersoft, cited cybersecurity as a growing concern, with no market more directly impacted by its rise than FinTech. "Financial data is a premium target for hackers, offering clear financial incentive for their malicious attacks. And, as hackers become increasingly sophisticated, FinTech organisations are more and more at risk."
"Our approach is a combination of offensive assessment, proactive monitoring and pragmatic managed security which provides highly cost effective and reliable solutions to some of the most pressing problems in an elegant manner," he said.
"According to a Macquarie Bank Research Report, up to 20% of bank revenue in the lending and loans category is at risk," said Glen Frost, Founder of FinTech Sydney, and creator of the FinTech Awards.
The Annual Australian FinTech Awards, began this year through a need to recognize and celebrate the achievements of the dynamic people and businesses comprising the FinTech sector. The event was an evening of celebrating the best innovation, created by the best innovators and entrepreneurs that live and work in Australia.
The evening saw 12 startups win awards across several categories in FinTech including payments, wealth management, lending, communications, research, bank collaborations and insure-tech.
The FinTech Awards have been created by Glen Frost, Founder of the FinTech Summit & FinTech
Sydney MeetUp. According to Frost: "Over the past two years, we have seen a substantial expansion in the number of new FinTech startups; we've seen a boom in the number of dynamic and user-friendly new services offered to consumers, and to businesses; and collaboration between FinTech and established financial services organisations – all this innovation and collaboration needs to be celebrated – and that's the reason the FinTech Awards have been created."
Entersoft stands apart by offering bespoke products and services to help build robust, secure applications.
Entersoft is led by ex-military intelligence and has a team of certified White Hat Hackers with diverse backgrounds and from various parts of the world, carrying an overall experience of 40 years in breaking applications apart.