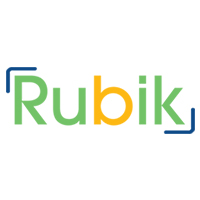 Rubik expands footprint in Asia with Bank Alfalah Agreement
Australian listed fintech, Rubik Financial Ltd (ASX:RFL) is pleased to announce it has signed an agreement with Bank Alfalah, one of the leading banks in Pakistan, to implement its collections platform, CWX.
The agreement brings the total to 5 out of the top 7 banks in Pakistan using CWX and reinforces the company's market leading position in collections software in many Asian and Middle Eastern countries. Rubik also partners with leading banks in both Dubai and Abu Dhabi.
Rubik is joining forces with longtime banking partner Temenos, the recognised global leader in digital and core banking software, on the Bank Alfalah project to integrate its CWX solution with Temenos' core banking product, T24.
According to Rubik CEO, Iain Dunstan, "The project represents an exciting opportunity to deliver the benefits our technology can offer Bank Alfalah and potentially other T24 users in the region.
The CWX integration to T24 will provide a market leading solution that will enable our clients the ability to better evaluate, manage and review their collections strategy, as well as greater visibility of debt portfolios than ever before".
The news comes in the same week as Rubik went live in Vietnam with the final phase of delivery for CWX to Vietnam International Bank (VIB), which is 15% owned by CBA. The VIB project has been an extensive build out for the local market, including the development of a Vietnamese language version of CWX in addition to the previously developed Arabic and Bahasa versions.