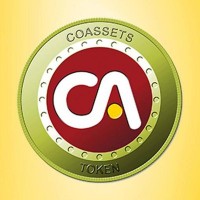 Crowdfunding firm CoAssets to test market
Technology-related floats are suddenly finding it challenging on the stockmarket: two recent IPOs have had dramatic outcomes for local investors. Music streaming website Guvera had its IPO closed down recently and the group has placed two subsidiaries in administration and is working on a rescue plan.

Separately, the fortunes of financial services tech group ChimpChange, while less dramatic, revealed a pretty poor picture this week after the group that offered shares at 80c is now trading on the ASX at about 57c.

No wonder there will be plenty of attention focused on CoAssets when it lists this week. CoAssets is an Australian software company focused on peer-to-peer lending and crowdfunding. The company seeks to raise up to $10 million via an initial public offering to list on the ASX today.

Its primary asset is a web-based crowdfunding platform that connects investors with businesses and property developers that need capital. The holding company was incorporated in 2015 and owns CoAssets Singapore and Australia. CoAssets is listed on the National Stock Exchange of Australia with the ticker CAX.

Despite being an early-stage company, CoAssets is generating revenue and posted a net profit of $S300,000 during the first half of the 2016 financial year. Due to a high degree of fixed costs, the company has operational leverage to incremental contract wins. More than 1200 users have participated in crowdfunding projects to date and growth in user and project base will be the primary catalyst.
To read more, click link below…
Source: Crowdfunding firm CoAssets to test market – The Australian