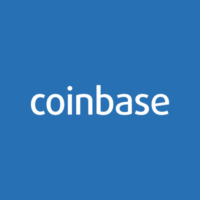 Coinbase fights IRS efforts to obtain customer records
The largest Bitcoin exchange in the US is resisting the Internal Revenue Service's efforts to obtain records on customers who traded in the virtual currency over a three-year period.

The IRS on Friday filed a request in San Francisco federal court for a so-called "John Doe" summons to compel Bitcoin exchange Coinbase to identify all users in the US who conducted transactions between 2012 and 2015. The "John Doe" summons allows the IRS to obtain information about a group of taxpayers, even when the agency doesn't know their identities.

Bitcoin, which made a name for itself by allowing for anonymous transactions, has gone through its fair share of ups and downs over the last few years. Its ever-skyrocketing valuation a few years back attracted investors, but some of that enthusiasm faded after Bitcoin exchange Mt. Gox declared bankruptcy in 2014 following the reported theft of almost 750,000 customer bitcoins.

The Justice Department said in its filing that an IRS agent had identified three cases in which crypotcurrencies were used to avoid paying taxes. Two of those cases involved Coinbase customers with millions of dollars in annual revenues, the filing alleges.

Coinbase said it's opposing the request based on its broad scope.
To read more, please click on the link below…
Source: Coinbase fights IRS efforts to obtain customer records – CNET