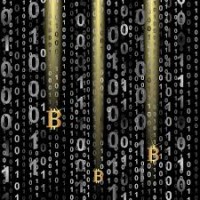 Central banks look to the future of money with blockchain technology trial
At last week's fintech festival in Singapore, two announcements illustrate the speed at which the world of digital currencies is moving and how the future of money is set to be reshaped by the forces of technology.

First, the Monetary Authority of Singapore – which organised the event attended by 11,000 delegates from 50 countries – said it would trial its own digital currency for interbank payments using blockchain technology.

Second, consulting firm PwC unveiled a new platform, called Vulcan Digital Asset Services, to provide banks and governments with confidence to explore cryptocurrencies after they were sent scurrying from bitcoin when it became apparent it was funding part of the black economy. Vulcan has been built by PwC's Australian office with input from three start-ups; the digital identity provider Netki, information services company Libra, and blockchain infrastructure provider Bloq – whose co-founder Jeff Garzik was one of the five developers of the core bitcoin blockchain. The platform is being piloted by an international bank and a central bank and is assessed another three multinational banks and an airline, which could use it to manage frequent flyer points.

Banks nervous

John Shipman, PwC's fintech Asia leader, who led the Vulcan project, said banks remain nervous that cryptocurrencies could compromise their reputations. But he says Vulcan was designed to run at arm's length from banks, "so they can play with the technology, and if they get their fingers burnt, their arm isn't going to fall off".

The move by MAS, Singapore's central bank, to trial a digital currency of its own is significant. Banks have been trialling various distributed ledger technologies this year for international payments – which promise to slice cost and risk by moving cross-border payments to near real-time and removing intermediaries – but remain concerned that exchanging fiat currency into some cryptocurrency and back again exposes them to unacceptable volatility given the wild price gyrations experienced by bitcoin or Ripple's XRP.

But if a central bank were to issue their own digital coins backed one-to-one by the local fiat currency – and allowed them to circulate in parallel and at par with banknotes, with distribution and verification conducted by authorised parties – many of the banks' concerns would be removed. Singapore's central bank is not alone exploring the issuance of digital currency: South Korea, Zimbabwe, Canada, the Bank of England and the People's Bank of China are all studying the technology intently. Mr Shipman says that within a year, one of the central banks currently examining digital currency "will make a big move on this".
To read more, please click on the link below…
Source: Central banks look to the future of money with blockchain technology trial | afr.com