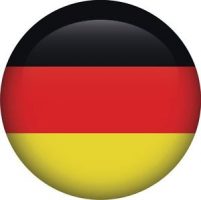 German Finance Ministry Publishes Report on Fintech
The German Federal Ministry of Finance or Bundesministerium der Finanzen, has published a report on the emerging Fintech sector.

The document, authored by Prof. Dr. Gregor Dorfleitner and Jun.-Prof. Dr. Lars Hornuf(with the assistance of Matthias Schmitt & Martina Weber), quantifies the emergence of disruptive finance in Germany.

The document, correlated data from 2007 to 2015 while preparing a forecast for future market development. Regarding the findings, the document stated;

There are a total of 433 Fintech companies with a business activity in Germany. Of these, 346 had active business activity with the remaining 87 companies being inactive or out of business.
The authors were challenged to create a "general definition of the term Fintech" is not possible. The study thus focussed on specific segments including financing and asset management. These Fintech companies include Internet portals for crowdlending and crowdfunding, but also social trading and Robo Advice.
In 2015, the total market volume of Fintech companies active in Germany in the financing and asset management segments totaled € 2.2 billion. Approximately € 270 million of funding was provided through crowdfunding platforms and assets of more than €360 million were managed by social trading platforms and Robo-Advice providers.
Fintech firms in the Payment Services segment recorded transaction volume of €17 billion.
For investment crowdfunding, the two market leaders are Seedmatch and Companisto together accounted for 46% of the funded volume between 2011 and 2015.
A total of 13 "crowdlending" portals were founded in Germany, five of which are loans to private individuals, ten loans to companies and loans to cooperatives. Three online lending portals can be used to finance both corporate and private loans. At present, nine of these platforms are active in the market.
Approximately 1.2 million German citizens used independent HR management systems to manage their personal finances in 2015.
The authors said that "very high growth rates have been observed in almost all Fintech segments in recent years".
With over 10X the market volume, the Robo Advice sub-segment recorded the largest average annual growth rate. But also social trading and crowfunding growth grew with average rates in the three-digit range.
In 2015, the volume of potentially addressable markets in Fintech firms Financing and Asset Management segments will be reduced to almost €1.7 billion. This figure consists of a market volume of around €380 billion in the Financing segment and about €1.3 Billion in the asset management segment.
The study assumes an increase in Fintech's total market volume to € 58 billion in 2020 and to €97 billion in 2025. In 2035 the market could reach a volume of up to € 148 billion.
A total of 87% of the surveyed banks are currently cooperating with a Fintech firm and are also striving to participate or cooperate with Fintech companies in the future.
The report stated there are currently no systemic risks from FinTech companies in Germany.
If the growth of the Fintech sector continues systemic risks could develop.
Regarding Europe, the German Fintech market is ranked 2nd to the UK. Germany has also grown rapidly in a global comparison in recent years.

The authors believe there is no "battle of the systems" between banks and Fintech firms as the majority of traditional banks are already seeking out partnerships with innovative financial firms.
To read more please click on the link below….
Source: German Finance Ministry Publishes Report on Fintech: Very High Growth in Recent Years – Crowdfund Insider