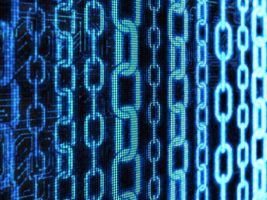 China primed to push advances in blockchain and 5G development
Financial services, particularly digital currency, payment processing, and market trading and settlement leading blockchain usage.

Mainland China is primed to become a global leader in the implementation of blockchain, the distributed ledger technology behind cryptocurrency bitcoin, as the central government reinforces the creation of digital intelligent services in the country, according to industry experts.

That development is expected to run in parallel with preparations being made by the mainland's telecommunications industry to roll out advanced 5G mobile services by 2020.

"When 5G, the Internet of Things and autonomous driving start to get more prevalent then blockchain could potentially become the underlying ledger to record transactions and maintain trust in those applications," Vijay Mayadas, the vice-president of corporate strategy and head of blockchain strategy at Broadridge Financial Solutions, told the South China Morning Post.

Mayadas pointed out that blockchain standards in the most significant areas of financial services, such as clearance and settlement, reference data management and know-your-customer utilities, would likely be finalised by 2020, thanks to the work of various blockchain consortia and forward-looking government regulators.
To read more, please click on the link below…
Source: China primed to push advances in blockchain and 5G development | South China Morning Post