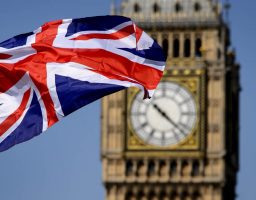 British fintech sector has shrugged off Brexit dip, says regulator
Britain's financial technology sector has recovered from an initial dip after Britain's vote to leave the European Union, a senior UK regulator said on Monday.

Fintech companies have revolutionised the financial sector with the likes of mobile payments services and were quickly targeted by centres such as Berlin and Luxembourg after last June's Brexit vote, playing on fears that UK businesses could be cut off from the EU single market when Britain leaves in 2019.

"In the immediate aftermath of the EU referendum there was a concern that we would see the number of innovative firms wanting to operate in the UK fall," Chris Woolard, director of strategy and competition at the Financial Conduct Authority, told an Innovate Finance fintech conference.

There was a dip, Woolard said, adding that requests for regulatory advice and applications to use the FCA's so-called "sandbox", which allows new fintech ideas to be tested without a full authorisation process, have continued to come in since the Brexit vote.

In the nine months before the referendum, the FCA received 264 requests for support in the form of regulatory advice, and has since increased to 321 requests, Woolard said.

The watchdog received 77 applications for the second wave of businesses wanting to use the sandbox — more than applied in the first round in 2015 — and 31 will be accepted, nearly double the first set of trials.

Despite the sector's apparent post-referendum resilience, Woolard said that global standards are needed to secure the long-term future of the fintech industry.
To read more, please click on the link below…
Source: British fintech sector has shrugged off Brexit dip, says regulator – Nasdaq.com