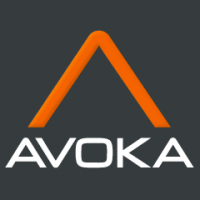 Beyond Bank and Avoka Celebrate Celent Model Bank 2016 Award Win
Beyond Bank, one of Australia's largest customer owned banks, has achieved international recognition as a Celent Model Bank for 2016. The award was made for its omni-channel customer engagement platform, designed and delivered by Avoka, the leader in digital customer acquisition for financial services. The Celent Model Bank Awards recognize excellence in the use of technology by financial institutions across the globe.
Beyond Bank is one of the first financial institutions in Australia to launch an omni-channel customer engagement platform, transforming how it interacts with customers. The project, built on the Avoka Transact platform, has helped Beyond Bank achieve a truly customer-centric, digital engagement strategy, eliminating manual processing across key customer facing channels, with more scheduled for roll out later this year.
"This type of global acknowledgement is proof of our commitment to offering a full customer experience,' said Nick May, General Manager, Customer Experience, Beyond Bank.
"We began by looking at how we could engage faster and more easily with our customers, and working with Avoka, the results have surpassed our expectations, culminating in being a Celent Model Bank."
Avoka Transact is a digital customer acquisition platform that helps financial institutions streamline their customer-facing business transactions, reducing abandonment, increasing sales and improving the customer experience. The Avoka Transact platform integrates directly into Beyond Bank's existing systems via an API, eliminating the need for manual processing of applications completely. Prospective Beyond Bank customers now have a seamless online application and onboarding experience across mobile, tablet, home computer, as well as branch and contact center. No PDFs, no paper. The project was deployed in the cloud in four weeks and has resulted in an 80% reduction of time required by each customer to apply and open an account.
"Avoka and Beyond Bank share a passion for innovation and driving customer value. By cultivating and sharing our specialties, we are thrilled Beyond Bank has been recognized for its hard work in this area and we are looking forward to continuing to deliver great results as part of the digital transformation project," said Philip Copeland, Chief Executive Officer, Avoka.