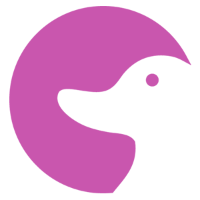 Waddle Integration With Xero Transforms Invoice Financing
Media Release
Waddle Loans Pty Ltd (Waddle) has today announced a first-of-its-kind invoice financing product that integrates with Xero's cloud accounting software. The solution is available through Xero's Australian add-on marketplace giving small business owners a simple way to fix their cash flow by establishing a revolving line of credit based on the businesses unpaid invoices within Xero.
This new financing solution enables small businesses to use their Xero data to boost cash flow by drawing funds against unpaid invoices the instant they are created, automating every aspect of the financing through a two-way real-time data exchange made possible by the connection.
The new offering transforms the traditional "factoring" system, whereby small businesses sell outstanding invoices to a third party financier in exchange for funds. In this new product, small businesses continue to own their relationships with their customers and manage their invoices without interference. By leveraging a Small Business's Xero data and not requiring any manual processes or paperwork, this solution delivers a 100% online application and offer, removes traditional complexities, lowers costs, and puts more money directly into the hands of small businesses making it possible to access cash on demand against newly created invoices within Xero.
Lower Rates – Annual interest rates start at 9.95% per annum.
Faster Funding – Facilities are currently provided in one business day, dramatically cutting down a process that traditionally takes weeks with a bank.
Painless Application – Small business owners simply link their 

Xero

 account with a few clicks thanks to the seamless integration between 

Xero

 and Waddle.
Flexible Structure – The Revolving Line of Credit product will help businesses manage their working capital requirements by providing peace of mind that they have dedicated financing in place structured as a true pay-as-you-go solution.
Waddle Co-Founder Leigh Dunsford added "It's not often that an entire industry can evolve and thanks to the tight integration with Xero's ecosystem, we can now offer efficient data exchanges as part of Xero's financial web that thousands of SME's will benefit from. Waddle allows Xero customers to opt-in to connect for real-time monitoring which leverages data analytics to provide a revolving line of credit that mimics traditional overdrafts. The line of credit automatically adjusts with a business's cash flow cycle. Waddle is placed in a true financial technology position ahead of any competition, combined with Xero's rich data environment opens businesses to unprecedented access and control over their cash flow."
"Before you liken Waddle to any other alternative online lending firm, consider that Waddle only caters for companies that constantly wait for invoice payments to grow or pay suppliers. Offered as a revolving line of credit, similar to bank overdrafts, but only secured against the receivables of a business solves a critically underserved problem in the market for access to working capital.  Waiting for customer payments is a billion-dollar problem that B2B's deal with on a daily basis and a major technical issue that we've been able to solve, delivering a simplified product purely matched to their cash flow," says Dunsford
"Waddle is transforming the invoice financing marketplace with its Credit-as-a-Service (CaaS) offering, working with third-party software providers to embed functionality directly into the workflow of their applications, facilitating on-demand working capital critical to business growth. No one is directly competing with us today. Waddle is the only cash flow optimisation tool that integrates with existing cloud accounting solutions giving business owners access to funds associated with their outstanding invoices in real-time with just one-click." says Dunsford
"We've identified an unprecedented opportunity to bring data-driven innovation through Xero's financial web to a critically underserved and broken market, focused on allowing businesses to immediately establish a line of credit against unpaid invoices, improving cash flow by accelerating payments," says Dunsford