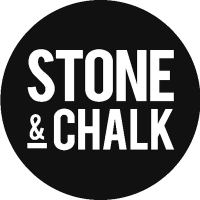 Fintech hub Stone & Chalk aims to become regional 'glue'
The nation's newest fintech hub, Stone & Chalk, has identified five key Asian cities for the first stage of its FinTech Asia program as it ramps up plans to become the "glue" that connects the fintech ecosystem in the region.

Stone & Chalk this week held its first meetings with the Hong Kong government's investment promotion department, Invest Hong Kong, before moving to mainland China as part of the giant Australian trade delegation spearheaded by Malcolm Turnbull.

It also hosted a panel session at the Hong Kong offices of HSBC on Monday evening that brought together Hong Kong's key financial regulators — the Securities and Future Commission, the ­Office of the Commissoner for ­Insurance and the Hong Kong Monetary Authority — for the first time to talk about fintech.

"We have currently picked Hong Kong, Singapore, Shanghai, Seoul and Tokyo as the first ­markets to explore and look at the opportunities for fintech collaboration between Stone & Chalk and other stakeholders,'' said Stone & Chalk chief executive Alex ­Scandurra.

The group's chairman is Craig Dunn, former chief of AMP and member of the Murray inquiry into financial services.

"Each city is starting to ramp up in terms of fintechs, so (they) have a link with our overall objectives. We see there is huge potential for us to effectively be the glue that connects the fintech ecosystem in the region.''

In February, Treasurer Scott Morrison announced the federal government would provide $150,000 for the Stone & Chalk FinTech Asia program, which seeks to develop the best fintech start-ups and their founders and attract high-quality corporate partners, venture capitalists and investors.

A month later, the government announced a number of changes to boost the fintech sector, including exempting Bitcoin from GST, easing restrictions on crowd-funding and removing tax barriers for venture capital investing in ­fintech companies.

It is also working with the Australian Securities & Investments Commission on a "regulatory sandbox" for start-ups, allowing them to first focus on developing new products before needing to manage regulatory requirements.

Mr Scandurra said the Australian regulatory regime could ­provide a blueprint for other ­regulators in the region, who are wrestling with how to regulate ­fintech company, especially in the payments and peer-to-peer lending space.
Source: Fintech hub Stone & Chalk aims to become regional 'glue'