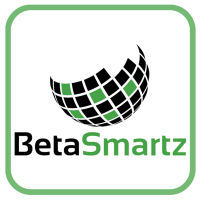 BetaSmartz automated investment launches in Asia
BetaSmartz, the B2B automated investment platform for all sizes of investors, from institutional to retail, today announced it had opened offices in Hong Kong.

BetaSmartz offers 'hybrid ' digital investment or 'robo' advice that combines automated and face-to-face financial advice. Newly appointed Managing Director Asia, Zak Allom, said this model had been well received since its launch in 2015, with several clients now live including two in the U.S.

"Robo has been a big buzzword, but for the most part the actual delivery hasn't been different from the automated financial planning software we've been used to since the 90s," he said. "BetaSmartz is much more than a sexy front end with limited, prescriptive ETF portfolios behind it. Every BetaSmartz investor's plan is uniquely customised using artificial intelligence, deep data and machine learning. We work with individuals and their advisers, giving clients of every size access to advice and products that were previously only available to ultra-high net worth and institutions."

BetaSmartz will run sales and service from the Hong Kong office, complementing its headquarters in Singapore. The new office will help companies seeking sophisticated robo-advice solutions to launch or extend their businesses in Asia.

"Asia is the most exciting market globally for us," said BetaSmartz founder John James. "Accessing sound financial advice here can be challenging if you have less than a million US dollars. Our digital advice platform enables banks and wealth managers to maintain their roles as the key relationship holder in delivering advice across their whole client base."

BetaSmartz technology, based on six decades of Nobel prize-winning research and industry expertise, utilises a product agnostic approach to create portfolios that equal the performance and sophistication of those of global fund managers. The open-architecture, cloud-based platform is flexible, scalable and efficient enough to suit institutions, adviser groups, pension funds and individual retail investors.

Mr James said BetaSmartz aimed to be the global provider to those looking for a white-labelled solution.
To read more, please click on the link below…
Source: BetaSmartz Automated Investment Launches in Asia – Yahoo! Finance