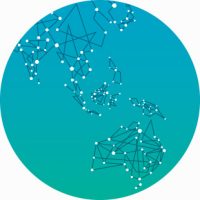 Fintech is driving growth and opportunities in Asia Pacific
According to analysis by KPMG International and CB Insights, US$4.6 billion in venture capital-backed fintech funding went to the Asia-Pacific region at the end of Q3 2016. Much of this investment went to China, driven by high mobile internet adoption rates and a tech savvy-millennial user base.

Asian fintech sectors predicted to get VC interest this year include payments, regtech, data & analytics, and mobile. Adoption of mobile money and mobile payments in Asia will see the market encompass a range of demographics, from Chinese millennials with WeChat, to Sri Lankan retirees receiving pensions onto their Dialog eZCash mobile money account.

Across Asia, fintech driven by regulatory 'sandboxes' are enabling financial institutions to experiment with financial technology, notably in Australia and Singapore, the latter being the "preferred gateway" to Asia, with its progressive regulation.

Months ahead of Hong Kong and Malaysia, the monetary authority of Singapore (MAS) last year launched a sandbox to enable financial institutions to quickly test innovative financial services. The regulation recognised the need to balance experimentation with security, building on the work of MAS's FinTech and Innovation Group, with its "Vision of a Smart Financial Centre, where technology is applied pervasively to create new opportunities and improve people's lives."

Capitalising on the market for personal improvement is fintech entrepreneur Justin Teo, 28, who saw an opportunity for Singapore's millennials to get faster, safer holistic personal money management. With co-founder Jacob Lim, Mr. Teo noticed his friends had between two to three bank accounts each, and it could take up to several minutes load each one. The answer? FinGo, an app to aggregate all their bank accounts at once and make payments.

"In Singapore there isn't time to trace your spending by toggling through different interfaces and there is certainly an opportunity in Asia to market to an increasingly busy and selective user-base," he explained.

"Software technology has a lower cost barrier to entry compared to physical production, but we must still compete against established institutions. Incumbents have more resources and a head start. Still, there is room for survival, as startups can innovate faster. Challenging the industry from scratch requires plugging knowledge gaps and sourcing outside expertise."

Consequently FinGo partnered with secure data aggregation specialists eWise. The app will enable Singaporeans to safely make money transfers and view multiple bank accounts on a single screen.
To read more, please click on the link below…
Source: Fintech is driving growth and opportunities in Asia Pacific; Don't get left behind – e27.co