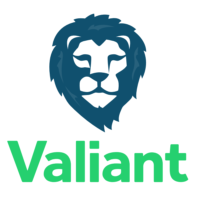 Australian FinTech marketplace Valiant announces capital raise
Valiant, member of fintech hub Stone & Chalk announced today that the company has completed their seed round capital raising subscription. The $800,000 capital raise was led by fintech venture capital firm Reinventure, supported by H2 Ventures and a selection of prominent angel investors including Mitchel Harad and Vincent Turner.
Co-Founders Alex Molloy and Richard Cotton launched the Valiant business loan marketplace in November 2015, with the aim to minimise the angst associated with sourcing, comparing, and securing business loans. Valiant partners with over 26 lenders from across the lending spectrum with more lenders being added monthly.
Alex Molloy: "We built the Valiant marketplace to solve a very particular need. Until now, it has been difficult for time poor business owners to quickly find, understand and apply for their best market loans.
With the Valiant marketplace, business owners can see in minutes whether they would be eligible for a wide range of short-term secured and unsecured loans. The speed and efficiency of the marketplace is proving to be a winning tool for business funding success."
Both Mr Molloy and fellow Co-Founder, Richard Cotton expressed joy at the new partnerships and shared optimism for the future of the business loan marketplace solution.
Richard Cotton: "We are extremely excited to be partnering with Reinventure and couldn't be a better partner as we continue to scale our business.  The team really understand our vision and have been extremely supportive of our aim to build Australia's trusted business loan marketplace."
News of the raise continues to highlight the growth of fintech investment in to the Australian start up economy. Underscoring the interest in this sector is a recent study by Frost & Sullivan that forecasts that Australian fintech will reach A$4.2 billion by 2020.
VC firms, Reinventure and H2 provided thoughts and congratulated Valiant on a successful close to the capital raising stage.
Simon Cant, Co-Founder and Managing Director Reinventure: "The SME lending market has grown faster than any other loan market, however with large variation in rates and products on offer, it remains a complex space to navigate for small to medium businesses looking for finance. We were interested to support a platform that will help simplify and streamline this space, to get better outcomes for Australia's SMEs."
"Ritchie and Alex are smart young entrepreneurs with a unique approach to this challenge, and have built a fantastic team around them to create an excellent product, which was a key driver in our investment decision."
Ben Heap, Founding Partner of H2 Ventures: "Over a short period of time, the Valiant team has built and launched an intuitive and powerful digital marketplace that assists small & medium sized businesses to search for and capture the best business loans. At H2, our focus is to find and invest in extraordinary fintech companies – we have found one in Valiant."
"We applaud Alex & Ritchie's success to date and are excited in relation to Valiant's future prospects."
Valiant will utilize the proceeds of the raising to quickly grow and scale Australian operations.
To find out more about the Valiant business loan marketplace, visit the website at https://www.valiant.finance