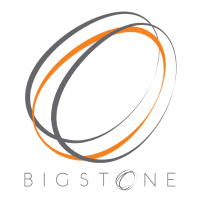 Fintech marketplace lender Bigstone launches in Australia
Bigstone, a fintech marketplace lender, announced today the launch of simple, fast and fair funding, offering the best small business loans in Australia.
Bigstone was conceived by a team of finance industry experts who saw the future of finance in the smart application of technology to cut out the banking middleman to directly connect borrowers and lenders in a safe and secure lending marketplace. With over 100 years of combined banking experience, Bigstone have taken the closely guarded lending recipes used by banks and added new sources of data and proprietary algorithms to deliver the most competitive small business lending rates in the country for creditworthy small businesses.
According to Bigstone, research shows that 83% of Australian small businesses find it difficult to obtain credit, the highest number recorded globally and more than 70% of SMEs report that lack of credit had knock-on effect on cash flows*. This is particularly relevant to small business owners, who list cash flow as their biggest concern.
"Having worked in senior finance roles, we saw first-hand how hard it is for small business to get funding. Owners can spend months waiting for a response only to be told that they can only get a loan with increased fees, more paperwork and more collateral. The current system doesn't work, and after years of listening to small business concerns, we chose to create a solution," said Bigstone founder and CEO, Boyd Pederson.
"We want to return lending to its roots by creating a community where investors come together to fund the best opportunities while also earning a great return. There is so much information available that banks simply aren't using – Bigstone uses this data to create an honest credit assessment. We then reward borrowers for transparency; so the more information you share, the better your rate will be," said Pederson.
Bigstone is able to offer industry-leading rates whilst delivering confidence to investors by employing a unique approach to assessing risk and pricing for it. The company's algorithms assess a borrower's creditworthiness, reviews its track record, financial performance and trajectory, as well as the credit profiles of the directors. Each account is then reviewed to uncover patterns that machines can't and a borrower is assigned a competitive rate between 8-24%.
Here is how Bigstone works
1) Get a quote: Apply for loans between $10,000 and $250,000 and get a customised rate estimate within minutes.
2) Apply online: In a 30 minute application, Bigstone captures the financial data and completes the identity checks. The more information shared, the lower the rate and fees will be.
3) Assessment: Within 24 hours Bigstone assesses the creditworthiness of the business, and assigns an interest rate reflecting a business's situation and current market conditions.
4) Investors compete: Investors are notified of the loan listing and compete to offer funds for part or all of the loan. Unlike other P2P lending marketplaces, Bigstone investors can pick and choose in real time the loans that they allocate funds to.
5) Access funds: Once the minimum loan request amount has been reached by investor allocations, borrowers are notified and can access the funds.
For investors, Bigstone allows them to earn better risk adjusted yields, faster by investing in small business loans. Investors can tailor their portfolio and spread the risk by making small loans across many borrowers, industries or geographies; or they can fund whole company loans to maximize their returns.
"Earning a great return is tough in today's low interest, high share market volatility environment. We're offering investors an alternative with steady, stable returns at better rates than bank deposits and lower volatility than shares," said Pederson.
"The message is simple, we want you to be the bank. We're giving investors access to a new asset class that has traditionally been only accessible to large financial institutions. It's time to make your money work as hard as you do."
For more information about Bigstone, head to www.bigstonecapital.com.au
*http://east.com.au/publications/banking-news/executive-interview-simon-glendenning-regional-director-apac-middle-east-in