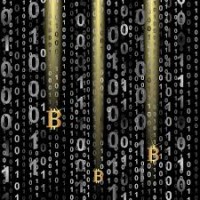 Australia leads the way in revolutionary blockchain technology
Good news on the #Innovation front! Australia leads the way in developing international standards for blockchain technology. Neil Buckland explains this new technology predicted to revolutionise practically anything!

Australia leads the way for incorporated blockchain technology

Blockchain technology has been in the news a lot recently.

Many industries are even predicting it could be the future for the way in which they operate.

Australia has recently received the go-ahead to develop the international standards of the technology; a move which Standards Australia says will create better market confidence and certainty.

So what exactly is blockchain technology and how could it aid businesses?

Understanding blockchain technology

Blockchain technology is most commonly known for its association with BitCoin. However, few businesses actually understand what it is. Put simply, it's a technique used to record data. It's used as a kind of "digital ledger" which records agreements, transactions and contracts, or basically any type of activity that needs to be recorded as well as verified.

The way it is stored however is a little less straightforward. It doesn't just store everything in one easy-to-reach place. Instead, it stores them in potentially thousands of different locations. It all depends upon the company using it as to how many computers it is stored on. It provides access to everyone within the network.

So why is it now emerging as one of the most important technologies in the business world?

The blockchain potential

Some experts have dubbed blockchain technology as "transformational".

Able to provide efficient, fast and secure real-time transactions, it could prove incredibly beneficial for numerous sectors, including:

Banks
Real estate
Government
Consumer services and products
Health

A report was actually carried out earlier in 2016 by the British Government Office for Science, looking into how the UK Government could benefit from blockchain technologies. If utilised, it could help with voting, passports and ID, medical registrations and transfer of property titles. That's just a small sample of what it could do.

In terms of businesses, it enables them to eliminate third parties, speed up transactions and ensure any transactions made are also a lot more secure. This would be especially beneficial for financial traders, revolutionising the way trading platforms work.

The only potential worry with blockchain technology, is that as it creates new delivery and business models, current regulations and policies may need to be updated. It also requires international standards that will comply with regulations to ensure maximum confidence in the technology. However, work has already begun to develop these international standards, with Australia leading the way.
To read more, please click on the link below
Source: Australia leads the way in revolutionary blockchain technology – Independent Australia