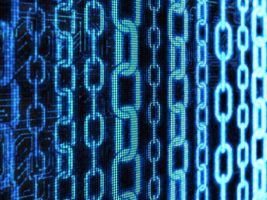 UBS invests big in blockchain future
Global investment bank UBS is throwing its resources behind the blockchain's transformative potential, investigating a range of applications such as smart bonds, cross border payment transactions on the distributed ledger and a digital representation of physical currency.

In 2015 the bank opened an innovation lab designed to explore how the blockchain could be used by the financial services sector and how it would disrupt traditional banking models. Now its research will turn into reality.

UBS group chief operating officer Axel Lehmann told The Australian Financial Review the blockchain could be "the next internet" in terms of its potential, but there were still questions to be answered.

"We don't want to close our eyes and sit on top of the development … but there are still a lot of technical, security and legal questions that need to be addressed before a public blockchain can be realised," he said.

"I think ultimately technology, especially blockchain technology, will have a broad impact, but it will not revolutionise the world in two to three years. However, in five to 10 years the competitive landscape will have revolutionised."

Blockchain technology allows a list of transactions to be shared among a number of computers, rather than on a central server, and the secure ledger updates in almost real-time across all the systems in the network. These networks can be either public or private.

Mr Lehmann's comments come after UBS released a white paper into how the blockchain could transform the sector, suggesting possibly creations like smart wallets that are connected to the blockchain and let people program their own portfolio managers.

Possible innovations

UBS suggests that in the future people's smart wallets will trade on their owner's behalf, reading the news and making trade decisions based on market developments.

Mr Lehmann said an invention like this would "go to the heart of the blockchain" in terms of how it democratises the financial system, but such an innovation would be years away.

In the nearer term, the bank is already developing smart bonds based on the Ethereum blockchain network through smart contracts, which are a series of computer protocols that facilitate a self-executing contract.

The smart bonds would cut out the intermediaries who are currently needed to facilitate the transaction between issuers and investors, replacing them with software.

UBS has also created the Utility Settlement Coin (USC), a representation of physical currency based on digital currency, alongside a consortium of other technology and financial services – Clearmatics, BNY Mellon, Deutsche Bank, Santander and ICAP.

Mr Lehmann said there were a few examples of cryptocurrencies like bitcoin, but for widespread usage a digital currency needed to be linked to "real central money".

"The USC will have a version for each major currency. For example, the USD, AUD and Swiss franc, and the USC will convert in real time to real central bank money," he said.
To read more, please click on the link below…