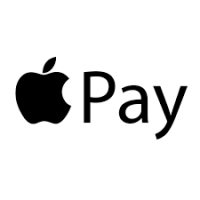 Apple says Australia's banks pose a security threat to iPhones
Apple has launched a blistering attack on three of Australia's big banks, saying their request to collectively negotiate over digital wallet access to the iPhone will compromise the handset's security, reduce innovation and blunt Apple's entry into the payments market in Australia.

In a sign of growing acrimony between the world's largest company and the Commonwealth Bank of Australia, National Australia Bank and Westpac Banking Corp, Apple told the Australian Competition and Consumer Commission that "allowing the banks to form a cartel to collectively dictate terms to new business models and services would set a troubling precedent and delay the introduction of new, potentially disruptive technologies".

The three large banks made an application in late July with Bendigo and Adelaide Bank seeking authorisation to collectively negotiate with the technology giant, which has locked the banks and other third-party providers of digital wallets off the iPhone platform in favour of its own Apple Pay.

In a pithy, three-page submission to the ACCC, Apple says providing access to the phone's transmitter to allow bank applications to facilitate contactless payments would compromise the security of Apple's hardware.

"Apple upholds very high security standards for our customers when they use Apple devices to make payments," it said. "Providing simple access to the NFC antenna by banking applications would fundamentally diminish the high level of security Apple aims to have on our devices.

"Unfortunately, and based on their limited understanding of the offering, the [banks] perceive Apple Pay as a competitive threat. These banks want to maintain complete control over their customers. The present application is only the latest tactic employed by these competing banks to blunt Apple's entry into the Australian market," said Apple in a document signed by Marg Demmer, a former cards executive at ANZ Banking Group.

ANZ is not a party to the ACCC application after breaking ranks with the other major banks in April in a deal that allows its cards to be loaded on to Apple Pay. It is understood that ANZ agreed to give up some of its interchange fee to Apple, but the terms of the deal have not been disclosed. The other big banks are understood to be reluctant to give up to Apple millions of dollars which they earn in interchange fees from merchants each year.

Apple said the banks want to force Apple to accept their terms, including allowing them to charge consumers that choose to use Apple Pay. It said it had "struggled" to negotiate agreements with the other Australian banks, although it is currently in negotiations with some Australian institutions.
To read more, please click on the link below…
Source: Apple says Australia's banks pose a security threat to iPhones | afr.com