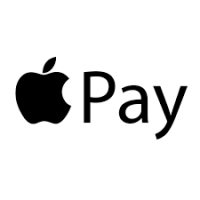 Apple Pay to be launched in Taiwan Wednesday
Apple Pay, a mobile payment and digital wallet service provided by Apple Inc., will become available in Taiwan from Wednesday, local banks that are part of the initial launch of the service confirmed Tuesday.

After Apply Pay becomes available, consumers in Taiwan will be able to use their iPhones and Apple Watches to make payments when they make purchases at physical stores, on apps and on websites, according to information on the website of the U.S. consumer electronics giant.

It said shoppers will simply need to place a finger on the Touch ID sensor and hold the iPhone within an inch of the contactless reader to make a purchase. When using the Apple Watch, buyers will need to double-click the side button and hold the display within an inch of the contactless reader, then wait for a gentle tap that signals completion of the purchase, it added.

It will only take a few seconds to complete the purchase, the website said.Apple said that seven banks will be part of the initial launch of the services in Taiwan — Cathay United Bank, CTBC Bank, E. Sun Commercial Bank, Standard Chartered Bank, Taipei Fubon Commercial Bank, Taishin International Bank and Union Bank of Taiwan.

The services will be available for users of all credit cards issued by the seven banks, which have a total of over 25 million active credit cards, accounting for about 60 percent of the total active credit cards in Taiwan, said the Financial Supervisory Commission, Taiwan's top financial regulator.

In Taiwan, convenience store chain FamilyMart, and hypermarket and supermarket chains Pxmart, Carrefour, RT-Mart and Amart, said Tuesday that Apple Pay payments will be accepted at their stores once the services are launched.
To read more, please click on the link below…
Source: Apple Pay to be launched in Taiwan Wednesday | Economics | FOCUS TAIWAN – CNA ENGLISH NEWS