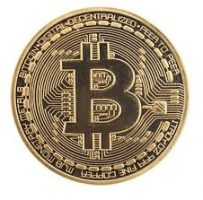 A new way to raise money: The Initial Coin Offering
The digital currency ecosystem has had a crazy year. The Bitcoin market capitalization has grown from $11 billion on June 5, 2016 to almost $47 billion USD on June 5, 2017.

Negative news during that time included a 120,000 BTC heist from Bitfinex, worth $65m then and $350m now. The Winklevoss twins sought to create an exchange traded fund dealing in Bitcoin, but they were denied. Positive events were much broader, including Japan recognizing the coin as a legal payment method, Russia reversing their prior stand against Bitcoin, and Australia adjusting its policies to remove a double taxation problem for those accepting digital currencies.

Now a new phenomenon is sweeping the market, the Initial Coin Offering.

As of May of this year, over $380M has been invested into ICOs. Many of these companies are raising millions of dollars with nothing more than a white paper and a cryptocoin dependent on a small network of nodes running their blockchain. A year ago Bitcoin was 80% of the entire market capitalization of cryptocurrencies, and now it's less than 50%, despite its meteoric rise in price.
To read more, please click on the link below…
Source: A New Way To Raise Money: The Initial Coin Offering – Forbes