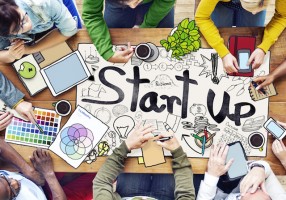 Why India's Fintech startups are flocking to disrupt the UAE
India's technology startup ecosystem has grown exponentially in recent years and now appears to have caught the eye of startup enthusiasts in the UAE. The Middle East nation is keen to elevate disruptive Indian fintech startups by providing them an international platform and financial support.

UAE's affinity for disruptive fintech

According to the Associated Chambers of Commerce & Industry in India (ASSOCHAM), India now stands third after the UK and USA in fostering the growth of technology startups. With the UAE aspiring to be a technology hub, there has been considerable interest in identifying appropriate Indian technology startups that could address the nation's immediate needs across sectors, especially finance.

Sandeep Jhingran, co-founder of cross-border payment start-up Remitr, says, "UAE has a high appetite for innovation. Investors here are ready to pay for creativity, and disruptive companies stand a fair chance to thrive." Owing to the company's interest in cross-border payments, the UAE was a natural overseas destination for Jhingran's business and he was keen on finding a cost-effective way to set up operations in Dubai. His company was invited by a Dubai-based incubator called In5, which works extensively with Remitr to provide financial resources as well as networking opportunities with industry leaders and investors.

Abu Dhabi's support to Indian fintechs

Abu Dhabi's financial centre Abu Dhabi Global Market (ADGM) is working to elevate the financial services sector in UAE, with the aim to make Abu Dhabi a global financial hub.
To read more, please click on the link below…
Source: Why India's Fintech Startups Are Flocking To Disrupt The UAE – Forbes Middle East