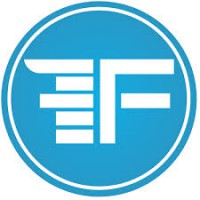 Why fintech's herbivores are eating with banks
FinTech Herbivores & Carnivores – a great analogy for those wanting to disrupt and those wanting to co-exist in the financial sector.
At FinovateEurope, a start-up pitchfest held in the Old Billingsgate Market Hall on the River Thames in London the week before last, new nomenclature emerged to describe the evolution of fintech disruption.
Some of the 70 start-ups in attendance were classified as "carnivores" – disrupters wanting to kill traditional banks. But others were not seeking to attack. They were the "herbivores". This fintech posse want to work with incumbents, who can provide real-world problems and customers to help the start-ups scale up.
Ian Pollari, KPMG's global co-head of fintech, says some of the herbivores at Finovate had created biometric solutions to help banks manage conduct risk, compliance and fraud. Others pitched predictive analytics and machine learning technology to help financial institutions personalise products to get closer to customers. Entrepreneurs in the wealth space showed off platforms they hoped could be "white labelled" for use by banks or investment managers.
Collaboration between incumbent banks and fintech herbivores is an example of the philosophy espoused by Henry Chesbrough, the University of California, Berkeley academic, in his 2003 book Open Innovation: The New Imperative for Creating And Profiting from Technology.
Chesbrough's thesis is there are many more smart people outside any company than inside it, however big that company happens to be. Therefore, advancement can't happen by relying on internal thinking only; innovation requires tapping into external ideas and technologies.
A similar philosophy drove Westpac Banking Corp to establish its venture capital fund, Reinventure Group, in 2014 and National Australia Bank to create NAB Ventures last year. Collaboration is also central to the Sydney fintech hub Stone & Chalk, which is supported by 22 "partners" from the big end of town.
Stone & Chalk chief executive Alex Scandurra says in most industries, "there is an organic mix of start-ups: efficiency and incremental innovators – the 'enablers' – and market-making innovators, commonly referred to as the 'disrupters'. Many start believing they are truly disruptive. But they eventually realise their proposition is closer to enabling."
Source: Why fintech's herbivores are eating with banks | afr.com