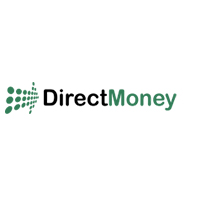 Macquarie takes stake in fintech minnow
It's a positive sign to see Macquarie Group investing more in the Australian FinTech sector. They seem to be getting very active very quickly. It will be interesting to see which of the other big banks will follow suit…

Macquarie Group has waded deeper into the fintech sector with an equity agreement with listed marketplace lender DirectMoney to assist in the development of what the minnow claimed would be a new securitisation funding market.

In a boost after a bumpy listing in July, DirectMoney yesterday said it had sold $5 million of personal loans to Macquarie and secured the investment bank as an adviser to assist access to funding, such as through the securitisation of future loans.

Initially, DirectMoney will pay Macquarie in shares and potentially be able to buy more stock, capped at 10 per cent, subject to "ongoing performance based triggers". It follows Macquarie's formal launch this week of OwnersAdvisory, a so-called robo advice online financial advice and wealth platform.

The deal with DirectMoney came as the company responded to a series of questions by the stock exchange about its financial position, claiming operating cashflow for the March quarter would be positive following the loan sale to Macquarie.

DirectMoney said about $1.5m in loans were made last month and since January 29 — when the company held roughly $1.8m in cash — discretionary costs and lending had been "managed" ahead of concluding the deal.