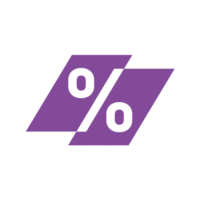 What a peer-to-peer business loan looks like
RateSetter's most recent release of its loan book data reveals the new age of business lending.

In the one month since the launch of its business lending arm, peer-to-peer (P2P) lender RateSetter has funded nearly 100 business loans. The latest release of its loan book data, which includes every loan originated through RateSetter since its launch in later 2014, includes these business loans, and provides us with a snapshot of what alternative business finance looks like in Australia.

Business owners have been embracing lenders outside of the Big Four and other more traditional lenders. According to a recent survey by eBroker, more than $1.1 billion worth of loan applications has come in each month for non-bank lenders.

While eBroker's survey found the average loan size to be $95,104, an analysis of RateSetter's business loan applications found its average loan size was $22,667. More males than females were applying, but females were being awarded lower rates on average. The largest age bracket for business loan applications were those between the ages of 30-39.
To read more, click on the link below…
Source: What a peer-to-peer business loan looks like | finder.com.au