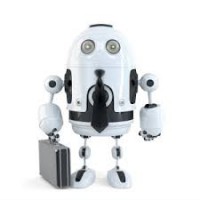 Wells Fargo robo-adviser to target young, first-time investors
Wells Fargo & Co's wealth management business said on Tuesday it would launch its new robo-adviser Intuitive Investor later this year in a bid to develop a new revenue stream from existing Millennial customers who may be looking to open their first investment account in a crowded online market.

Devon McConnell, Wells Fargo Advisors' head of digital and direct investing, said the digital advice platform, which will initially be rolled out to employees in the first half of 2017, would be marketed to Wells Fargo customers who have savings and are comfortable taking big life steps online.

"We know that there are many customers ready to take an early step in their investing life, and for this population, a lot of things in their life happen online first," McConnell said.

Wells Fargo is the latest Wall Street brokerage to join the robo-adviser party following competitor Bank of America Corp, which launched its Merrill Edge Guided Investing earlier this month, and independent firm Raymond James Financial Inc, which debuted its Connected Advisor in January.

Companies like Betterment and Wealthfront have made robo-advisers, which provide automated investment advice to clients through web-based platforms, popular investing options and traditional brokerages rushed to compete.

Brokerages like that the technology allows them to serve clients at a lower cost, especially as a new U.S. Labor Department retirement regulation has boosted compliance costs for many wealth management firms.

Wells is entering the market as it seeks to move on from a 2016 scandal in which employees were accused of opening as many as 2 million deposit and credit card accounts without customers' permission in order to meet sales targets.

Wells Fargo Advisors announced last year that it was partnering with technology firm SigFig to create its digital offering, and a pilot version of Intuitive Investor will be rolled out to Wells Fargo employees in the first half of this year.
To read more, please click on the link below…
Source: Wells Fargo robo-adviser to target young, first-time investors | Reuters