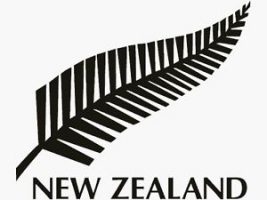 Three fintech start-ups pitch for funds
Three of the financial technology start-ups in the Kiwibank Fintech Accelerator programme pitched their ideas to investors before the public demonstration day event in Wellington last week.

Creative HQ's Lightning Lab separated out the investment pitches from the main event which attracted more than 500 people at last Friday's demo day, saying the single presentation of the past programmes had been confusing for both the audience and the start-ups. A Creative HQ spokeswoman said Flatfish, Sharesies and AccountingPod sought financial backers in a separate briefing, although she declined on their behalf to say how much money each was seeking.

The fintech programme was the first of its kind, allowing participants to develop and validate their business ideas so they could be pitched to the start-up and investment community. State-owned lender Kiwibank sponsored the accelerator, which was co-funded by Callaghan Innovation and software developer Xero.

At the public event, Flatfish chief executive Tal Meser said the start-up was already generating monthly recurring revenue of $1,000, with 1,000 rental properties listed on a platform where property managers and/or landlords can communicate with their tenants to deal with maintenance issues.

It expects to generate $100,000 of annual recurring revenue by the end of the year, which would include expanding into Australia, and would look to raise more capital to gauge entering the UK, underpinning a goal of achieving $1 million of annual recurring revenue, something Meser described as "pretty ambitious".

"Flatfish has a global opportunity," Meser said. "We all know the timing's perfect with the rising demand in rental properties all around the world."

AccountingPod had more than 200 registered users of its accounting simulation education product, and co-founder XingDong Yan said the start-up projected 5,000 students would be using its platform within 12 months to generate annual revenue of $1 million. The platform gives students real-world simulations to try to overcome the oft-used reason for rejecting a graduate because they lack experience.
To read more, please click on the link below…
Source: Scoop Business » Three fintech start-ups pitch for funds