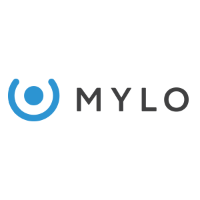 Canadian FinTech startup Mylo launches mobile app and raises $1.25M
Mylo Financial Technologies (Mylo), a Montreal-based FinTech startup that offers a mobile personal finance platform to help Canadians achieve their financial goals, has successfully raised $750K and completed its pre-seed financing round. This latest raise brings Mylo's current financing to $1.25M, led by Ferst Capital Partners (FCP) with the participation of leading FinTech angel investors.

"I founded my first company fresh out of university, so I experienced first-hand the challenges of managing my money on an entrepreneur's budget," says Philip Barrar, CEO and Founder of Mylo. "Many Canadians have difficulty achieving their financial goals because managing one's personal finances is complicated, time consuming and for many, inaccessible. Mylo is working hard to change this."

The company raised $500K at the ideation stage from Ferst Capital Partners in January 2016 as one of its Foundry startups. It has raised an additional $750K in May 2017, closing its pre-seed round of $1.25 million.

"Mylo is solving a fundamental problem and providing financial inclusion through a complete re-imagination of what the future of personal finance management will be. They have put together an incredible team, developed the technological foundation and are innovating in an important way," says Jay Ferst, Managing Partner at Ferst Capital Partners.
To read more, please click on the link below…
Source: Canadian FinTech startup Mylo launches mobile app and raises $1.25M – Marketwired