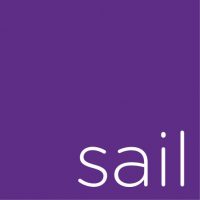 This Australian fintech startup uses new identification technology and wants to bust open the small business loan market
An Australian fintech startup is going all-in with a unique algorithm that it says will revolutionise the business lending market.

Sail Funding's big data application analysis, with inputs from third-party databases and applicant-provided information, allows the startup to make customers a loan offer that is tuned to the applicant's risk profile.

This means less chance of rejections and less chance of sub-optimal borrowing terms.

"Being rejected for a loan can be catastrophic but having to put up your home or car as collateral also causes significant personal challenges," said Sail founder and chief executive Yanir Yakutiel, who will launch the venture in Sydney on Tuesday.

"By using our proprietary algorithm and unique security features, we can get a customised assessment of a business' risk-level and get them the capital they need when they need it most."

He said the technology allows Sail to offer something for all applicants, rather than having to target a particular segment.

"A lot of other alternative lenders are niche players on the credit spectrum. High-interest lenders will take a lot of the 'poorer quality' [applicants], while the lower-priced providers would take on the better quality businesses," Yakutiel told Business Insider.

"Well our algorithm allows us to make very accurate lending decisions… At any point on the risk spectrum, we will be able to competitively offer something."

Sail's technology also means business owners can receive a loan offer in "a matter of minutes", with the money in their bank account the next day.

"We cannot compete with the big banks on price — but we can compete on speed," Yakutiel said. "Often, what small businesses need most is cash flow at the right time. Sometimes it's the difference between staying afloat or going out of business."

Customers, after receiving the funds, can use a repayment term "slider" to dynamically adjust the repayment amount and duration according to the company's cashflow, according to Yakutiel.
To read more, please click on the link below…
Source: This Australian fintech startup uses new identification technology and wants to bust open the small business loan market | Business Insider